Home
>
Trending
GCC VAT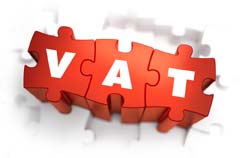 Enabling and configuring the best-practice business processes embodied in the Oracle E-Business Suite Release 12 E-Business Tax Module, necessary modifications in the respective transactional modules, master data update, training and post rollout support for the customers.
Obtain a clear understanding of the organization structure, business processes, functions, and information required to meet the project's defined business objectives.

Review the Value Added Tax (VAT) Laws requirements and align them with the capabilities of the Oracle E-Business Suite EBS Tax module as described in the Scope.

Present a solution to automate the VAT calculation in Purchase and Sales transactions, VAT Accounting and Financial & VAT Reporting

Configure the standard best practices and enable the Oracle E-Business suite modules for the VAT Compliance.